DEUS Automobiles – established in Vienna, Austria, in 2020 – aims to stand out in the increasingly competitive hypercar sector by offering its fresh and objective vision and innovative concepts in terms of luxury, performance, and exclusivity.
The DEUS lightning bolt logo aligns with the company's focus on 100-percent electric propulsion technology that will power the ultra-limited, high-performance hypercars DEUS Automobiles will create with the technical support from Italdesign and Williams Advanced Engineering.
With over 50-years of experience and expertise developing pre-series and limited and ultra-limited production vehicles at its Torino, Italy headquarters, Italdesign has offered DEUS Automobiles the strategic and technical support necessary to help get its creative visions ready for the road while playing the role of enabling and integrating emerging and innovative vehicle technologies.
Williams Advanced Engineering has provided its ground-breaking innovation and product development capability covering advanced battery and electrification technologies.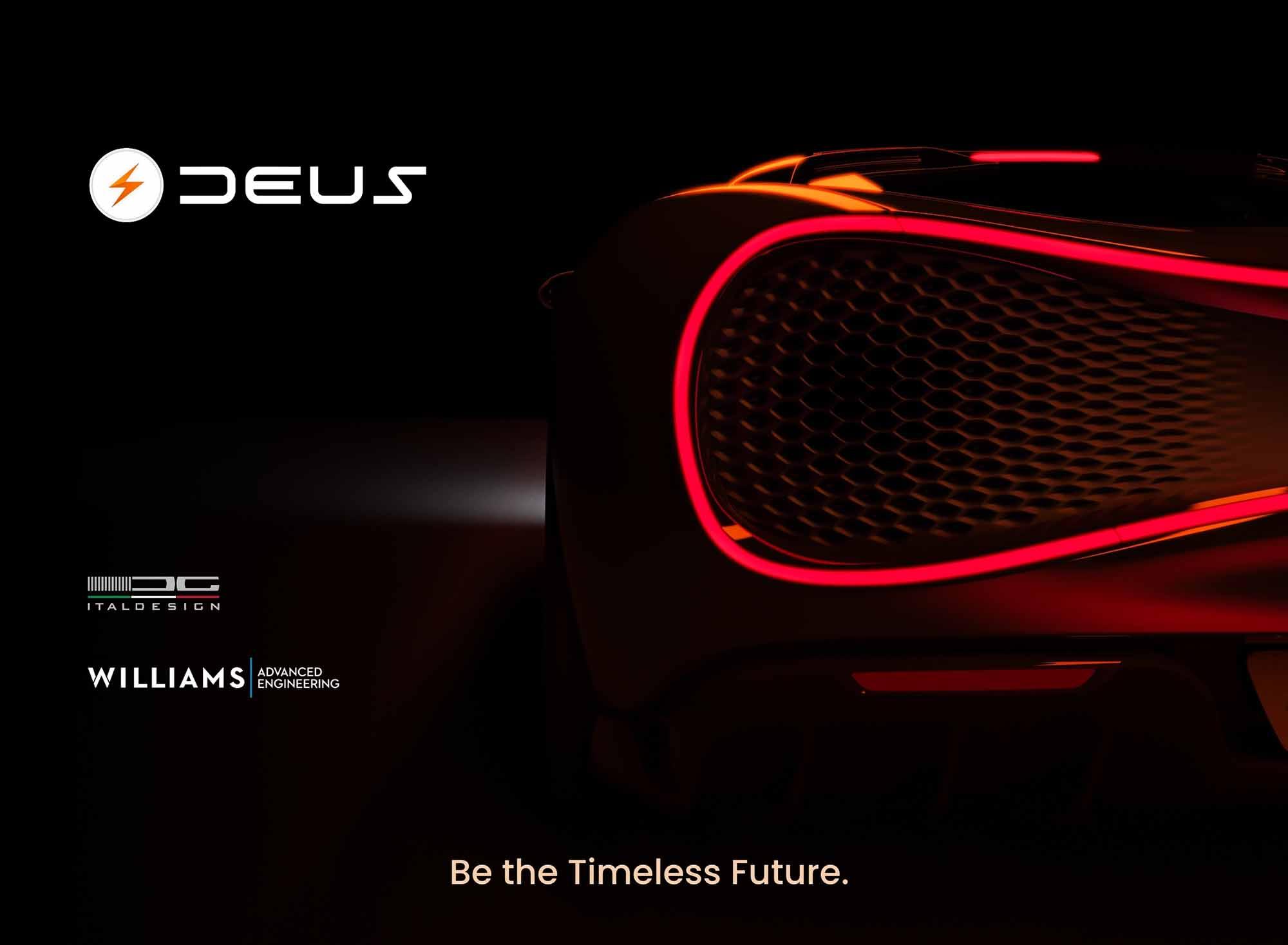 DEUS Automobiles is part of a group of businesses with more than 30 years of success in industries ranging from publishing to packaging and is active in today's broader mobility ecosystem, committed to an exploratory approach towards product, business, and collaborative innovation.
Look for more information soon about the New York International Auto Show World Debut.
Stay up-to-speed and see