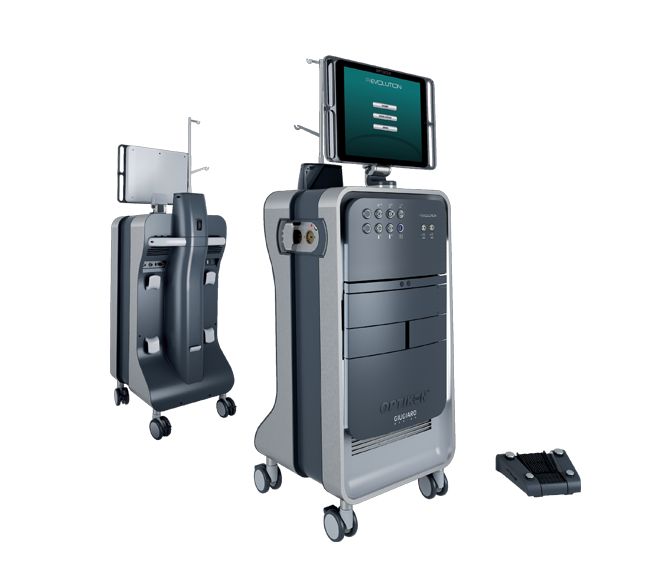 The extraordinary creativity of Italdesign Industrial Design Division and Optikon's fifty-year experience in the sector of ophthalmic surgery have converged to create R-Evolution.
R-Evolution is a simple user friendly interface and ground breaking technological solutions to meet all surgical requirements.
Italdesign Industrial Design Division's primary mission from the outset of its partnership with Optikon was to endow the highly technological R-Evolution instrument with quality aesthetics and ergonomics. Italdesign Industrial Design Division enhanced each element of R-Evolution to make a tool that stands out for its sophisticated, highly advanced, harmonious and rational design. The final result is a technical equipment that can be described as both refined and effective.
The term "design" primarily indicates functionality and ergonomics: in plain language, this means the surgeon has streamlined, user friendly access to all devices. To this end, the instrument's adjustable screen, the focal point for the surgeon, can be tilted to ensure the best visibility and comfort.