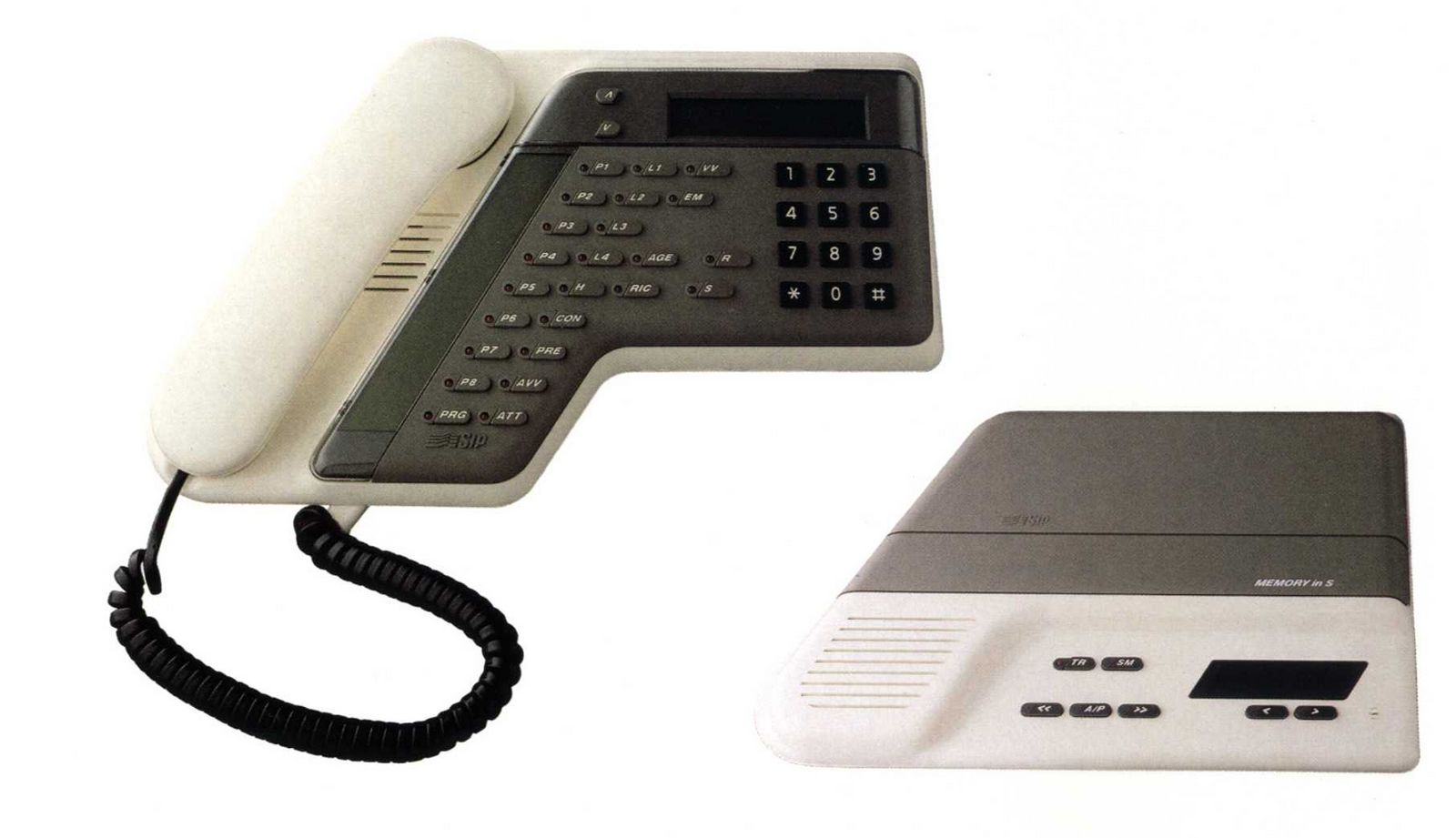 Giugiaro Design outlined a series of models for SIP telephones for offices.
After the restyling of the new Linea SIP, Giugiaro Design has been called to define the new telephones for offices.
The Memory in S answering machine is extremely easy to use, instructions being given in the form of synthetic vocal messages. The operational zone and the body of the machine are pale in color while the cassette housing and programming section is concealed under a lid which faithfully blends in with the outline of the machine.