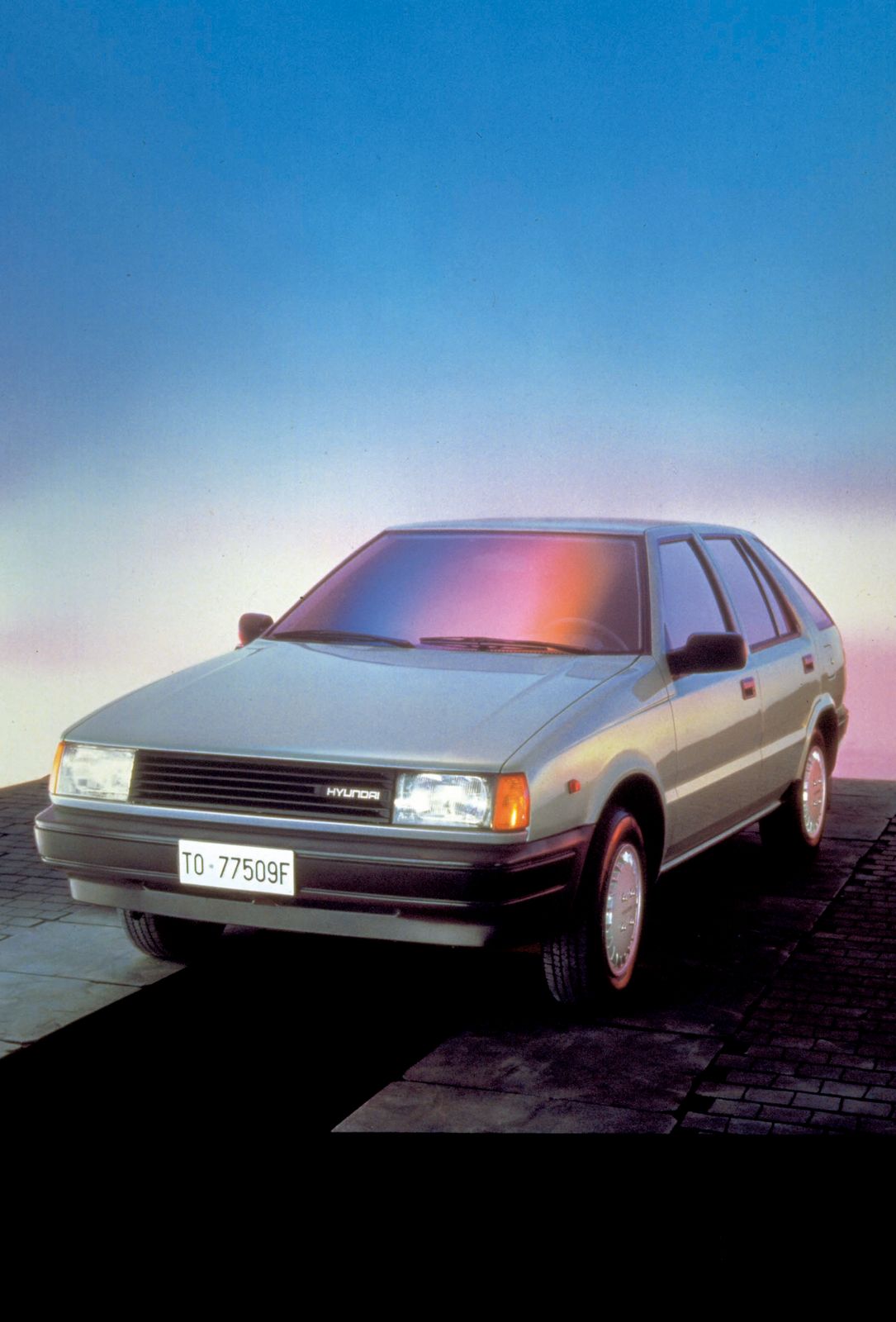 After pony and Pony restyling success, Hyundai wants a car ready to be exported for USA market.
In the first year of production, only in the USA, the Excel, called Pony Excel, sells almost 200.000 cars, establishing the new absolute import record in USA.
After Pony serious statements, here the designer has carte blanche, thanks to Hyundai technical structure, very improved during these years.
Excel, first produced in 5 doors versions and then also in 3 doors version, presents those years new technical updates: total doors and rear doors, more vertical rear window, raked hood and painted bumper, and a remarkable internal compartment.