Once the general styling layout is confirmed, Computer Aided Styling (CAS) phase begins.
Mathematical models are produced based on designers' sketches and drawings. Then they are finalized and subjected to aesthetic analysis of the model and its stylistic evolution. Physical models are built using various materials, so at to evaluate design and proportions.
CAS activities are a key moment in the development of the project as they combine creativity and feasibility, budget requirements and deadlines, with a view to guaranteeing the final quality of mathematical surfaces and of the product required.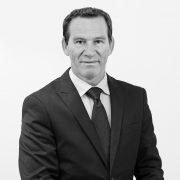 Ugo Zannini
Head of Surfacing – CAS