We develop prototype and close-to-series dies, as well as tools to realize handmade body parts. We can supply any size of automobiles and commercial vehicles body parts in steel or aluminum.
Our press-shop and laser department production capacity covers prototypes, pre-series and/or small production volumes.
In the "try out" area we perform the die's tests for processes validation as well.
Through our measuring centers we guarantee a consistent high quality of the product.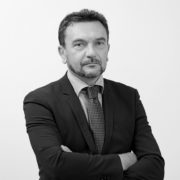 Alessandro Gerini
Head of Body in White & Dies and Parts

+39 011 6891611