Concept Development – Show Cars
The Concept Development Department, supported by the Design, Body, Chassis, EE and Simulation Departments, is tasked with steering the definition process for the creation of an exclusive product by integrating a customer's various requirements, and subsequently submitting the output to the Series Development Department.
We develop showcar models to make styling dreams come true. We are constantly committed to innovation, which will inspire our future series productions. We also develop vehicles for ultra low-volume production and showcars with exclusive features.
Concept definition:
Starting from market or customer's requirements, we define the vehicle package, the exterior dimensions and interior layout, taking into account users' needs. We handle the whole development process, thus guaranteeing that the vehicle meets the desired specifications.
Concept car construction:
We identify the best technical solutions and sections for the product, reconciling the requirements of all the parties involved in development, so as to strike the best balance between technical and technological constraints, ergonomics, performance and costs. This process results in the creation of the first virtual concept car.
We support our customers in creating their concept cars, using either conventional or alternative platforms, and we can also develop a new car architecture, when necessary, to suit their changing mobility needs.
Product/Process Integration
Nowadays, projects are generally aimed at decreasing the development time, while containing costs, especially the undesired ones, and increasing competitiveness and quality, in terms of both production and marketing processes.
Our department is tasked with assembling thousands of car elements virtually to create the whole vehicle, monitoring and managing the process in order to perform all the checks that would be done on the physical model, insofar as possible.
Collecting all the elements' variants (e.g., different engines, gearboxes, markets, interior and exterior trims, …) is a complex but challenging work. A great deal of information has to be integrated continuously from different departments (e.g., engineering, workshop, procurement, etc.).
Here are some of our activities:
virtual testing of geometry (static);

virtual assembly monitoring (track test);

gap and flush measurement;

tolerance chain analysis;

stamping feasibility;

jigs and fixtures (prototypes/series);

workshop assistance and "lesson learnt" meetings;

PDM (assembly/welding documents for prototypes).
Our ongoing research projects aim to improve the efficiency of the overall development process and will lead to increased use of virtual rather than physical models. This is our current focus: we deliver a premium service, aware of the key role we play in the development of next-generation vehicles.
Cost Engineering: the challenge of making a quality car at competitive prices.
Our department takes a design-to-cost approach. We follow every step of the process aimed at estimating the production cost of the car under development, through the following phases:
Benchmarking

Concept phase (top-down evaluation)

Target-setting (bottom-up calculation) 

Change management

Cost-monitoring
Based on the valuable feedback we have received from our customers, we have optimized our methodology by introducing new specific tools in order to improve the effectiveness of our design-to-cost approach.
At Italdesign, cost information is managed through a centralized PDM system (KBom), just like all other metadata, thereby allowing better, more structured monitoring at each project milestone.
We like to describe ourselves using the slogan: "No BOM, no parts!"
A BOM (Bill of Materials) is the organizational tool used to describe and manage the properties of each vehicle and all of its components during the engineering, logistics and physical production phases (prototyping and series production). The BOM Department is in charge of managing this tool.
For example, a BOM supports the Engineering and Production Departments in coding each car component to be engineered and then built.
A BOM has to be created in compliance with the project planning and release processes and encompasses all stages, starting from the prototype phase and — since a few years now — covering also the completion of production; this is the result of strong integration between the IG/EB-5 department and the customer's data management process.
In addition to the OEM's BOM systems, Italdesign inputs information into its own PDM system (K-BOM) in order to perform series production. We can operate on all BOM systems, either those used by the OEM or our K-BOM, from any location.
When long-term partnerships are established, we can integrate all the PDM systems involved to easily speed up and efficiently manage the BOM process during the whole life cycle of the vehicle.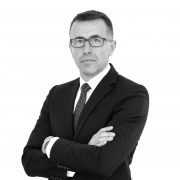 Antonello Garrone
Head Of Vehicle Architecture

+39 011 6891611